REAL ESTATE NEWS JUNE 2022
Brought to you by Debbie Marett GRI Realtor®
Your referrals are always appreciated and treated with friendly, professional care

Housing Market Still Favors Sellers–but has it Set to a Change?
Ever since interest rates decreased at the beginning of the pandemic, the real estate market throughout most of the country has heavily favored sellers. When interest rates decrease, more buyers enter the market to secure mortgage loans with low interest rates. High buyer demand means that sellers oftentimes receive multiple bids.
The combination of low interest rates, extremely quick sales, low inventory, and rapidly increasing price gains, has the housing market favoring sellers by a considerable amount. While this is still true today, market conditions may be set to change in the near future.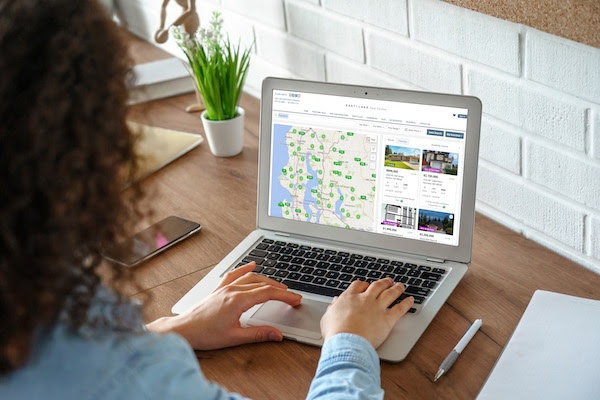 What the Future Indicates for Buyers
Over the past six months, interest rates have been steadily increasing. While rates averaged around 3.05% towards the end of 2021, they have since increased to an average of 5.10% as of May. Even though there are still a high number of potential buyers on the market, the higher interest rates have allowed the market to stabilize somewhat.
Keep in mind that home values rose by upwards of 20% over the course of 2021, which means that buying a home today may be somewhat more expensive than it was just one year ago. If you're set to buy a home, the housing market pivoting away from sellers is highly beneficial.
While home prices may have been lower one year ago, the increased buyer competition in the market made it difficult for many buyers to make bids that were high enough to satisfy the seller. Once demand decreases among buyers, home inventory will increase, which means that you may find it easier to purchase a home without needing to make an offer that's far higher than the listing price.
In general, you should expect demand to still be relatively high and housing inventory to be relatively low. However, both of these metrics have improved in recent months, which means that the market shouldn't be as intense as it was in 2021. Home prices are also expected to rise this year but shouldn't come close to the 20% increase that occurred last year.
What the Future Indicates for Sellers
If you're looking to sell your home but worry that the market may not be favorable for doing so, the truth is that the housing market still favors sellers. The main difference is that there may not be a lengthy bidding war when you list your home on the market. However, sellers still hold ample amounts of negotiating power when an offer is made. If you want to make sure that your home is sold without delay, perform any necessary upgrades and repairs before placing your home on the market.
While it's unlikely that the housing market will shift completely to favoring buyers, it's looking increasingly likely that the market will be more balanced over the next year or so. A balanced and healthy market is great for buyers and sellers alike.
---
An open letter to sellers about today's housing market

This is a great takeaway on the current state of our market and some tips!
May 16, 2022 By Ryan Lundquist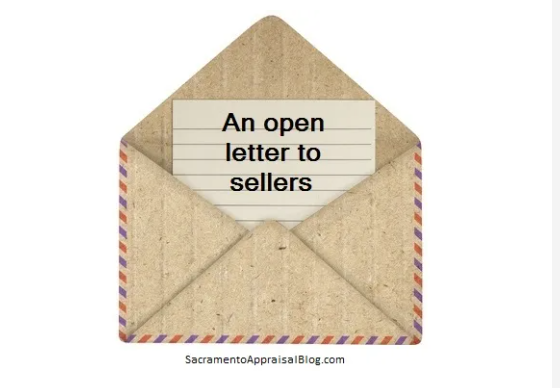 Some key takeaways:
1) You've lost power: The market is still competitive, but it's not what it was in February. The truth is buyers have gained more power lately. Most agents say they are easily getting about half as many offers compared to a few months ago. So, instead of getting eight offers, you might only get a few. And if you're priced too high, you'll probably get zero offers.
2) Buyers are growing more sensitive: Mortgage rates skyrocketing means affordability has taken a beating, in other words, if they are paying top dollar, they are growing pickier about what they buy.
3) Don't aim for unicorns: Be careful of the idea of a unicorn buyer who is going to swoop in, ignore the comps, and pay top dollar in cash for your home.
5) Avoid strongarm moves: Buyers are picky about getting into contract AND staying in contract. Sellers asking "Remove the appraisal contingency, pay me an extra $25,000, and give me your firstborn child." These things still happen in some price ranges (okay, not the child thing), but the market is starting to see just a little bit more sanity lately.
6) Be ready to negotiate: Listen to what buyers are asking for, and help the deal feel good for them too. This isn't just about you.
7) It's not time to push the price: Look, sellers aren't entitled to always netting more than recent sales. Price reasonably and see what the market gives you. There are some situations where you might need to price lower than recent sales too to generate interest. Forget about record-breaking sales or your overpriced neighbor. What is getting into contract right now? That's the ONLY thing that matters.
8) Tighten up the details: Buyers have become more sensitive about condition, so it can help to address minor cosmetic repairs before you hit the market (if you can). Buyers notice details, and solving minor issues only helps give them fewer reasons to say NO.
9) The market is softening: Talk to your agent about the temperature and be in tune with signs of softening. As you see stuff like this, let it influence your strategy for pricing and negotiating.
10) Don't expect to go $100,000 over: "The temperature has changed," or "It's still competitive, but it's not what it was." On that note, don't be afraid to reduce the price if needed. You are not giving up value if value wasn't ever there in the first place.
For the entire article visit
---
How to Spruce Up your Place for a Summer Sale
If you're interested in putting your home on the market, doing so during the warm summer months is a great idea. Once temperatures increase and plants begin to grow, it's much easier to enhance a home's curb appeal. Pair those curb enhancements with some interior upgrades and you'll be on your way to a speedy summer sale.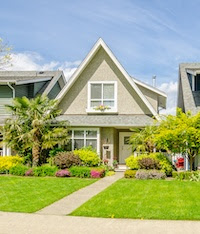 Address Curb Appeal with Easy Tasks
When you want to spruce your place up, you should first devote some of your attention to addressing your home's curb appeal. Your home's exterior will be the first thing that potential buyers see when they visit your home. Making a good first impression is essential towards converting prospective buyers into legitimate offers.
Consider giving your front door a fresh coat of paint. Use bright colors like yellow or red to set the scene for the warmer summer months. If the door is relatively old, you may want to replace it entirely to get a better return on your investment. Make sure that your lawn is kept freshly mowed and that any noticeable weeds are pulled.
Consider New Appliances and Bathroom Upgrades
The two most important rooms for most buyers are the kitchen and the bathroom. You could enhance the appeal of your home by upgrading bathroom amenities or purchasing new kitchen appliances. In fact, stainless steel appliances are particularly tempting to new buyers according to a recent survey by HomeLight. You might also consider painting these rooms in a light neutral color to reflect more light and make them appear bigger.
As for bathroom upgrades, you could replace your lighting, paint your vanity, or upgrade your faucets. Even small touches like adding a nice rug or installing a beautiful shower curtain could enhance your home's appearance.
Don't Forget to Stage your Home
If you want potential buyers to be interested in your home, they need to be able to envision living there while they tour your property, which means that the place shouldn't be completely empty. It's also important that your home is free of clutter and doesn't include too many personal items. If you're finding it difficult to properly stage your home, consider hiring a staging professional.
Add Some Plants and Artwork
During the hot summer months, your home interior should have a cool and calm atmosphere. You can achieve this environment by using cooler paint hues, adding some indoor plants, and hanging calming artwork. Travel and aquatic-themed pieces are a great choice during the summer.
Whether you're ready to sell this summer or a year from now, I can help you decide which improvements make the most sense for your property – call me anytime!
---
Please allow me to be your "Go To" source for information on the market. You are welcome to call or email me at any time if I can be of service in any way!
Visit my blog for articles and insight to the market.
You should know the value of your home! Find out what it is worth in the market today.
If you would like to receive a complimentary custom evaluation of your home, including comparisons to other homes that have recently sold, are on the market, or to request a market snapshot of your neighborhood please reach out
You can also email me at: dmarett@cbunited.com
 How is the Market?   Real Estate Snapshot & Market Reports
Are you a buyer or seller who consistently needs to know what is happening in your market area? Here is a way that you can subscribe to real time accurate data on your area, neighborhood or county.
https://austxrealestate.com/market-reports
Burnet County  – Travis County – Williamson County – Hays County
---