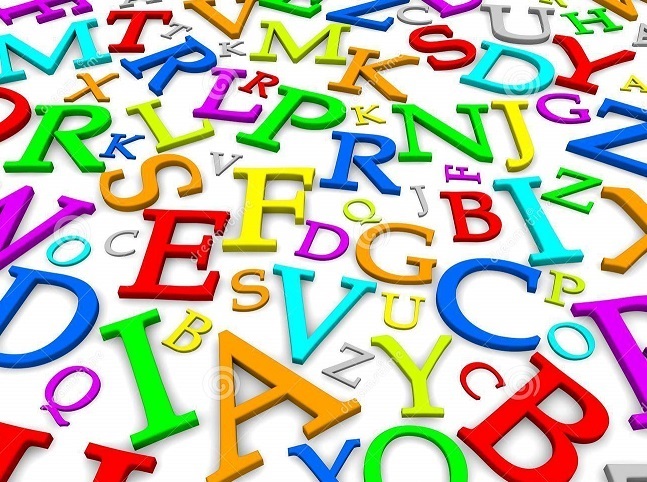 When you receive an email or a business card from someone do you sometimes wonder what the string of letters behind their name actually stand for? If you are not in the industry, you really have no idea what they all mean!
Letters After A Name?
Post-nominal letters (or post nominal titles) are the letters after a name to show that the holder has a granted or earned qualification, position of importance, degree, place of office, or another such accreditation. They can also be know as a name-suffix.
A person may have several different incidences of post-nominal letters. They are generally listed in order as follows:
Honours
Educational Degrees
Memberships to accredited professional organisations / societies
As a Realtor®, it is very important to me to be on top of all the changes in my industry, most of all to be knowledgable! I take numerous classes, webinars and trainings on a regular basis as well as make a  commitment to obtain the designations that make me the best that I can be in order to serve my clients properly. Here are some of the designations that I currently have and what they mean:
ABR- Accredited Buyers Representation
The Accredited Buyer's Representative is designed for real estate agents who focus on working directly with home buyers. An ABR® is a specialized practitioner who has demonstrated a commitment to working with buyers. ABRs® are trained to work as hard for the buyer as the listing agent does for the seller. When every dollar counts, as it always does, it is important to have someone trained to negotiate the price, terms, and conditions to your advantage.
The ABR® designation is the benchmark of excellence in buyer representation. This coveted designation demonstrates to peers and consumers a commitment to providing outstanding service to real estate buyers.
Why Use an e-PRO®?
Social media is still relatively new and evolving every day. An agent with NAR's e-PRO® certification is dedicated to making the most of today's social media and technology to help you with your real estate needs, whatever they may be.
e-PRO® is the only technology certification to be officially recognized, endorsed, and conferred by the National Association of REALTORS®.
Agents with NAR's e-PRO® the certification demonstrate:
Advanced training in using the latest technology and social media to promote your property or find your next home.
A clear understanding of the ways that e-office strategies, rich media and social networking can benefit today's consumer in a real estate transaction
Excellence in adopting, implementing, and promoting technology best practices
Ethics with commitment to use technology in fair and responsible manner
Professionalism by completing an education program designed to keep one's technical knowledge and skill sets up-to-date
GRI – The Graduate, REALTOR® Institute (GRI) symbol is the mark of a real estate professional that has made the commitment to provide a high level of professional services by securing a strong educational foundation.
Buying property is a complex and stressful task. In fact, it's often the biggest single investment you will make in your lifetime. At the same time, real estate transactions have become increasingly complicated.
New technology, laws, procedures and the increasing sophistication of buyers and sellers requires real estate practitioners to perform at an ever-increasing level of professionalism.
GRI designees:
Have pursued a course of study that represents the minimum common body of knowledge for progressive real estate professionals.
Have developed a solid foundation of knowledge and skills to navigate the current real estate climate—no matter what its condition.
Are recognized nationally.Act with professionalism and are committed to serving their clients and customers with the highest ethical standards.
RENE- The Real Estate Negotiation Expert (RENE) certification is for real estate professionals who want to sharpen their negotiation skills. The RENE certification program gives REALTORS® the tips and tools they need to be skillful advocates for their clients.
CNRS – Cartus Network Relocation Specialist
CNMS- Cartus Network Marketing Specialist
Both of these certifications entail bi-yearly training and you have to be invited to be on this team of agents and have a proven track record in both buying and selling real estate for a period of time.
Cartus Corporation is a global relocation company specializing in employee relocation, including home sale and home purchase, household goods shipping, move management, property management, rental and temporary housing, settling-in, spouse/partner career transition assistance, visa and immigration services, intercultural and language training, relocation accounting, international assignment compensation services, policy consulting services supporting benchmarking, program startups, group moves, mergers and acquisitions, and change management
USAA Preferred Agent – Specializes in military loans in both buying and selling of real estate