Very happy to deliver some good news to would-be buyers: mortgage rates just had a nice move downward! If you've put off buying (affordability) or selling (feeling locked-in by low mortgage rates), let's have a discussion to make sure you're ready to move when the time is right.
What's Up with Real Estate?
National news and local views for the week ending Friday, November 3, 2023
National Real Estate News
Home prices keep rising
The Case-Shiller indexes are some of the best measures of home price appreciation out there. In August, the national index rose 0.9% month-over-month (that's a lot in one month!), and is now up 4% year-to-date. 10 of the 20 big city indexes set new records in August, and ALL of the city indexes are up year-to-date. Many of the hardest-hit markets in 2022 (Seattle, Las Vegas) are rebounding quickly.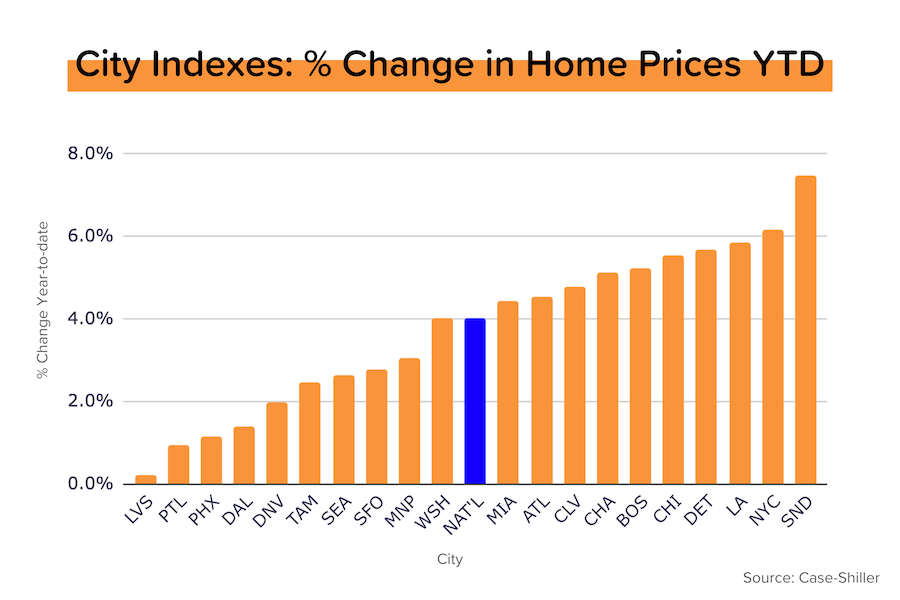 Fed keeps rates steady
Despite the very strong 3rd quarter GDP number and the resilient job market, the Fed chose to keep interest rates on hold for the second-straight meeting. This, in and of itself, is 'dovish' (suggests that rate hikes are already or nearly finished.) But of course, Fed Chairman Jerome Powell refused to officially end the tightening cycle, instead warning that more rate hikes could still be possible.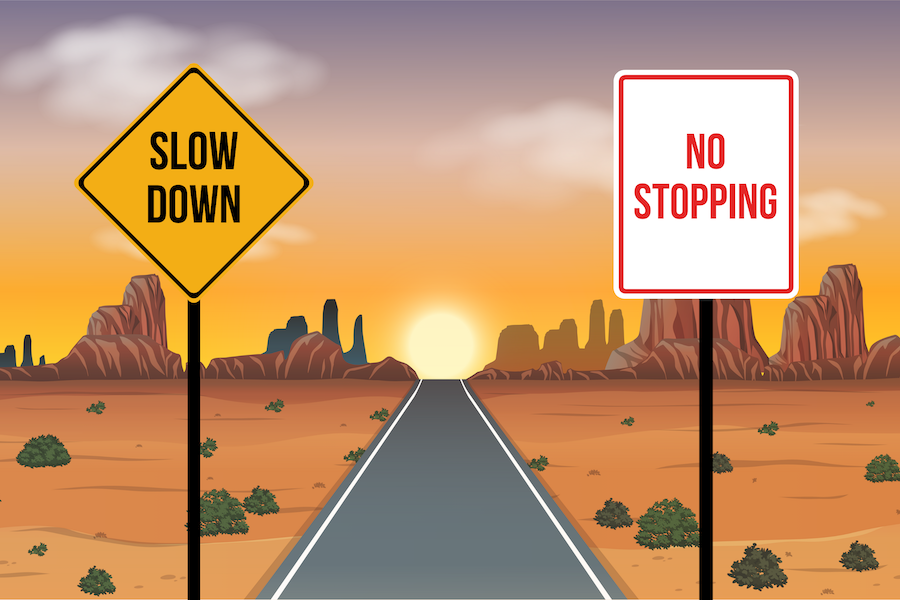 Big drop in mortgage rates
Was it the Fed's double skip? The weaker than expected job growth from ADP? Whatever the reason, let's just celebrate that treasury yields and mortgage rates had a big move lower recently. Are we truly excited about an average 30-year mortgage rate of 7.5%? Perhaps not. But it's a lot better than the +8% we had over the last few weeks. And it feels like the market has turned an important corner.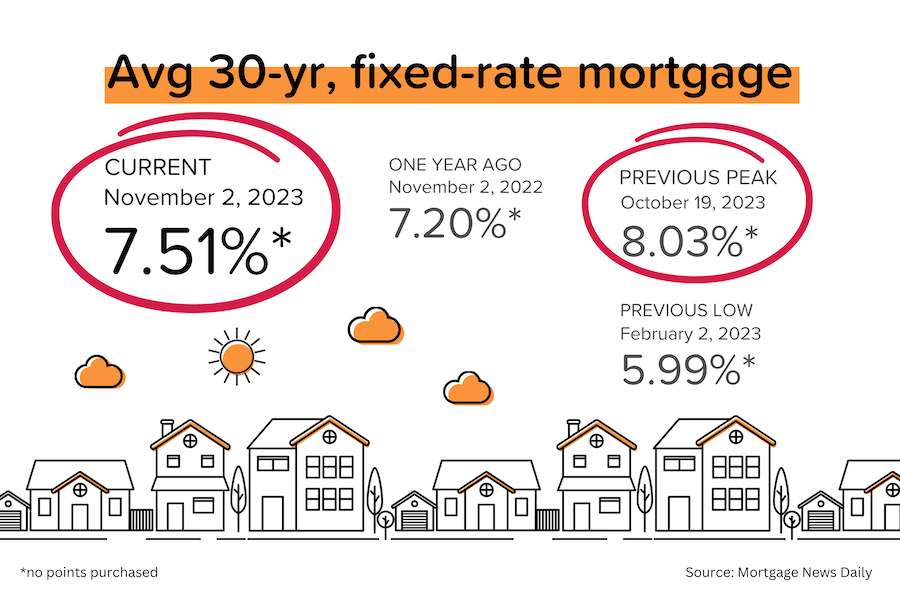 Local Market Trends
As of Friday, November 3, 2023
Area
Median Price
Active Listings
New Listings – 5 days
Median Days on Market
Austin, TX

$650,000

0.1%

3808

0.2%

252

61

0.1%

78628

$564,990

0%

646

1%

28

94

0.4%

Pflugerville, TX

$439,999

0%

330

0.2%

24

55

0.1%

Round Rock, TX

$452,470

0%

524

0.2%

31

65

0.1%
Local Market Trends (
/
) from Oct. to Nov. 2023.