REAL ESTATE NEWS – May 2022
Brought to you by Debbie Marett GRI Realtor®

Your referrals are always appreciated and treated with friendly, professional care
How to Avoid Homebuyer's Remorse in a Hot Market
Buying a home is almost always a great investment, and of course it's exciting to find and close on a home that you will get to call your own. That feeling of joy and confidence can fade quickly though if certain things are overlooked during the process. 43% of homeowners have at least one regret about buying their home, and that number jumps to 64% for millennials, according to a recent Bankrate survey.
Here are a few tips for ensuring your home purchase is regret-free.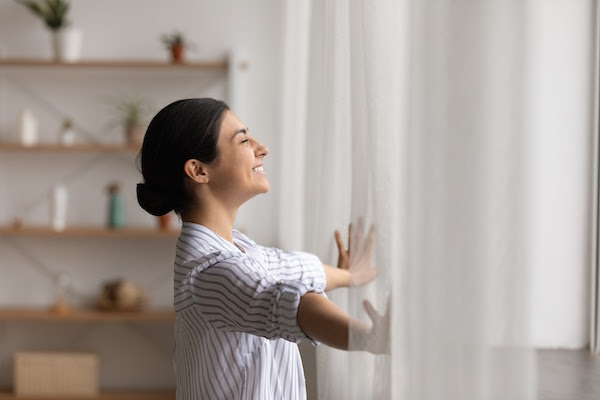 Get to know the neighborhood
Don't let your enthusiasm for a home run away with you. Before making an offer, plan on touring the neighborhood several times. If you see folks outside, stop and chat with them. We've found that neighbors love to talk about the neighborhood and will share both the good and the bad.
Do some research on local schools. Even if you don't have school-age children and don't plan to, buying in the best school district you can afford is a smart move. Homes there hold their value better and are easier to resell.
Consider other factors like crime rate, commute times, and distance to other things that are important to you like parks or restaurants. These things will have a big effect on how you feel about your new home once you are actually living in it.
Be patient
There's no getting around it – the market is hot and buyer competition is fierce. In these conditions it can be tempting to snatch up any home that is halfway decent just to be done with it. Unsurprisingly, homes bought with that rushed mentality don't always live up to their hype down the line.
Even if things are moving quickly, make sure you take the time to examine the details, get a home inspection, and think about what you really want in your home. Keep an eye out for red flags and be okay with walking away if a home does not meet your standards. Buying a home is a huge financial decision, and not one that should be rushed!
Remember your budget
Bidding wars are all too common, but it's important to balance what you want with what you can afford. A bank may approve you for more than you want to spend every month, but outspending your budget will not improve how you feel about your home purchase down the line. It's up to you to know what your true budget is, and factor in future maintenance costs, insurance, etc.
Work with experienced professionals
Working with a team you trust can help you avoid major regrets. Pick an experienced mortgage lender and loan officer that will help you evaluate all your options. Choose a knowledgeable real estate agent who listens to your needs, knows the area well, and will negotiate with sellers to get you what you need – I pride myself on these traits and would love to demonstrate my value to you.
Conserve Water on Your Spring/Summer Landscaping
Now is the time of year when lawns come out of dormancy – a time many gardeners eagerly await. This is also the time of year that we trade large heating bills for sometimes equally large water bills. As you consider your gardening plan this spring, why not resolve to use less water?
We use a lot of water
The US Environmental Protection Agency claims that, across the country, watering our landscaping accounts for nearly one-third of all residential water use, totaling nearly 9 billion gallons per day. In addition, some experts estimate that as much as 50 percent of water used for irrigation is wasted due to evaporation, wind, or runoff caused by inefficient irrigation methods and systems.
Start with the lawn
Sure, a lush, green lawn can increase a home's curb appeal, but if you plan to stay put for a while, you can consider reducing your lawn's size by replacing some areas with mulch or hardscaping. To maintain size, but reduce water usage, you can replant with a less thirsty variety of turfgrass and/or not cut your grass so short. Longer grass promotes deeper root growth, resulting in a more drought-resistant lawn, reduced evaporation, and fewer weeds.
Water more efficiently
Water your lawn before 10 a.m. for max efficiency. ThisOldHouse.com recommends watering between 4 a.m. and 6 a.m. "At this cool time of day, it's less likely the moisture will evaporate before your grassroots can absorb it from the soil," they explain.
Plant early
Planting new plants in spring (vs. summer) gives them numerous advantages. Milder conditions are less harsh on the young leaves and buds, and lower temperatures require less water for the plants to get established.
Go native
Choosing plants native to your area is another way to save effort and water. Native, drought-resistant plants require less maintenance and less water once established and have the added benefit of providing habitats to beneficial pollinators and soil organisms.
Conserving water doesn't mean you have to convert your yard into a rock quarry. Making some minor changes can reduce landscape water use but still leave your property looking beautiful and alive.
Please allow me to be your "Go To" source for information on the market. You are welcome to call or email me at any time if I can be of service in any way!
Visit my blog for articles and insight to the market.
You should know the value of your home! Find out what it is worth in the market today.
If you would like to receive a complimentary custom evaluation of your home, including comparisons to other homes that have recently sold, are on the market, or to request a market snapshot of your neighborhood please visit:
http://www.austxrealestate. info/sell/  
You can also email me at: dmarett@cbunited.com
 How is the Market?   Real Estate Snapshot & Market Reports
Are you a buyer or seller who consistently needs to know what is happening in your market area? Here is a way that you can subscribe to real time accurate data on your area, neighborhood or county.
https://www.austxrealestate. info/contact/
Burnet County  – Travis County – Williamson County – Hays County 
Debbie Marett GRI Realtor®
ABR,CRS,ePRO,CHMS,SRES Relocation
Coldwell Banker Realty
0555578
512.573.6532
               512.343.7500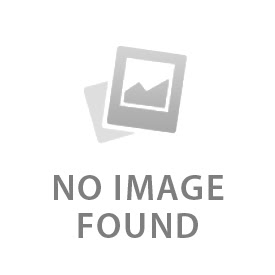 How May I Serve You?
dmarett@cbunited.com
www.austxrealestate.com
Not intended as a solicitation if your property is already listed by another broker. Affiliated real estate agents are independent contractor sales associates, not employees. ©2022 Coldwell Banker. All Rights Reserved. Coldwell Banker and the Coldwell Banker logos are trademarks of Coldwell Banker Real Estate LLC. The Coldwell Banker® System is comprised of company owned offices which are owned by a subsidiary of Realogy Brokerage Group LLC and franchised offices which are independently owned and operated. The Coldwell Banker System fully supports the principles of the Fair Housing Act and the Equal Opportunity Act.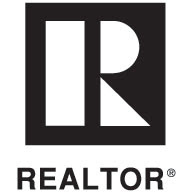 Coldwell Banker Realty | 9442 N Capital of Texas Hwy Plz 1-625 | Austin | TX | 78759